Discussion Starter
·
#1
·
Hindenburg Research, the company that started the investigations into Nikola, has turned their focus towards Kandi.
They claim that Kandi used fake sales numbers to receive $160 Million From U.S. Investors among other accusations.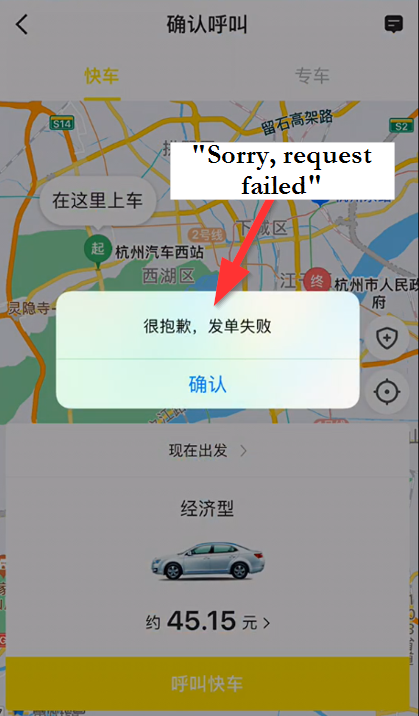 (NASDAQ:KNDI) Today we reveal what we believe to be a brazen scheme by China-based, NASDAQ-listed Kandi Technologies Group to falsify revenue using fake sales to undisclosed affiliates.Our investig…
hindenburgresearch.com
Today we reveal what we believe to be a brazen scheme by China-based, NASDAQ-listed Kandi Technologies Group to falsify revenue using fake sales to undisclosed affiliates.
Our investigation included extensive on-the-ground inspection at Kandi's factories and customer locations in China, interviews with over a dozen former employees and business partners, and review of numerous litigation documents and international public records.
We unmasked Kandi's "unnamed" top customers and found that almost 64% of Kandi's last twelve months (LTM) sales have been to undisclosed related parties.
The company's largest customer, representing ~55% of last twelve months (LTM) sales, shares a phone number with a Kandi subsidiary, and shared an executive with Kandi.
We visited the "customer". It is based in a tiny building right next to Kandi's factory with a sign indicating that it's a Kandi company. The same building housed another entity used by Kandi as part of a separate fake sales scheme to collect illegitimate subsidies from the Chinese government, for which it was fined and sanctioned.
Kandi's second largest customer, representing ~9% of LTM sales, was once wholly owned by the company. Its website still integrates the Kandi logo with the customer name. Export records show that 91% of the U.S. exports by the "customer" went to undisclosed related party entities based out of Kandi's U.S. headquarters and warehouses.
To support this, we have photographic evidence of one such Kandi "customer's" inventory sitting in Kandi's own warehouse.
Kandi's financials corroborate our concerns. The company has consistently booked revenue it cannot collect, a classic hallmark of fake revenue. Its Days Sales Outstanding (DSO) a common measure of revenue collection, was 278 days in the previous quarter, about 5.6x worse than its closest auto peer.
Kandi's top financial ranks have been a revolving door; another key sign of accounting irregularities. The company has had 3 auditors in the past 5 years, and 4 Chief Financial Officers in the past 4 years.
Kandi's current auditor, Marcum, was just handed a 3-year ban from auditing Chinese companies by the Public Company Accounting Oversight Board (PCAOB). Rather than firing the auditor, Kandi just reported its intention to renew the engagement.
Kandi's latest issues are part of a long-running pattern, rather than an isolated incident. The architects of Kandi's original go-public transaction were charged with fraud by the SEC in 2014 for, among other things, engaging in a scheme with Kandi's (still) Chairman/CEO to artificially inflate its stock price.
In 2016, Kandi's long-serving prior auditor was ejected from the industry by the PCAOB specifically for failure to catch obvious signs of fraud at Kandi, including misappropriation by company management and undisclosed related party transactions.
Kandi's latest pitch to investors is focused on an imminent U.S. launch. We show that Kandi has been "launching" in the U.S. for 12 years. Its first U.S. vehicles were imported illegally and seized by customs. A former distribution partner said every single car that eventually made it into the country broke.
Kandi has a reputation in China for poor quality vehicles and failing to honor service warranties. The company has reported no domestic EV sales for years outside of its minority stake in a joint venture. We expect its U.S. efforts will continue to sputter.
We also review Kandi's partnership with a Chinese rideshare company, which it has repeatedly claimed could lead to up to 300,000 EV sales. We show that the rideshare partner's app is mostly vaporware; it has almost no users and isn't even ranked among China's top 50 rideshare apps.
Lastly, we address the company's much-touted battery swap program, which is preliminary and hopelessly behind peers, including Kandi's own partner Geely. Without a meaningful number of cars on the road Kandi's battery swap efforts simply don't make sense.
Kandi raised $160 million from U.S. investors this month alone. All told, we think Kandi has engaged in a major fake revenue scheme, hyping its story to U.S. investors, in order to take advantage of regulatory gaps enabling China-based companies to siphon cash from U.S. capital markets with impunity.