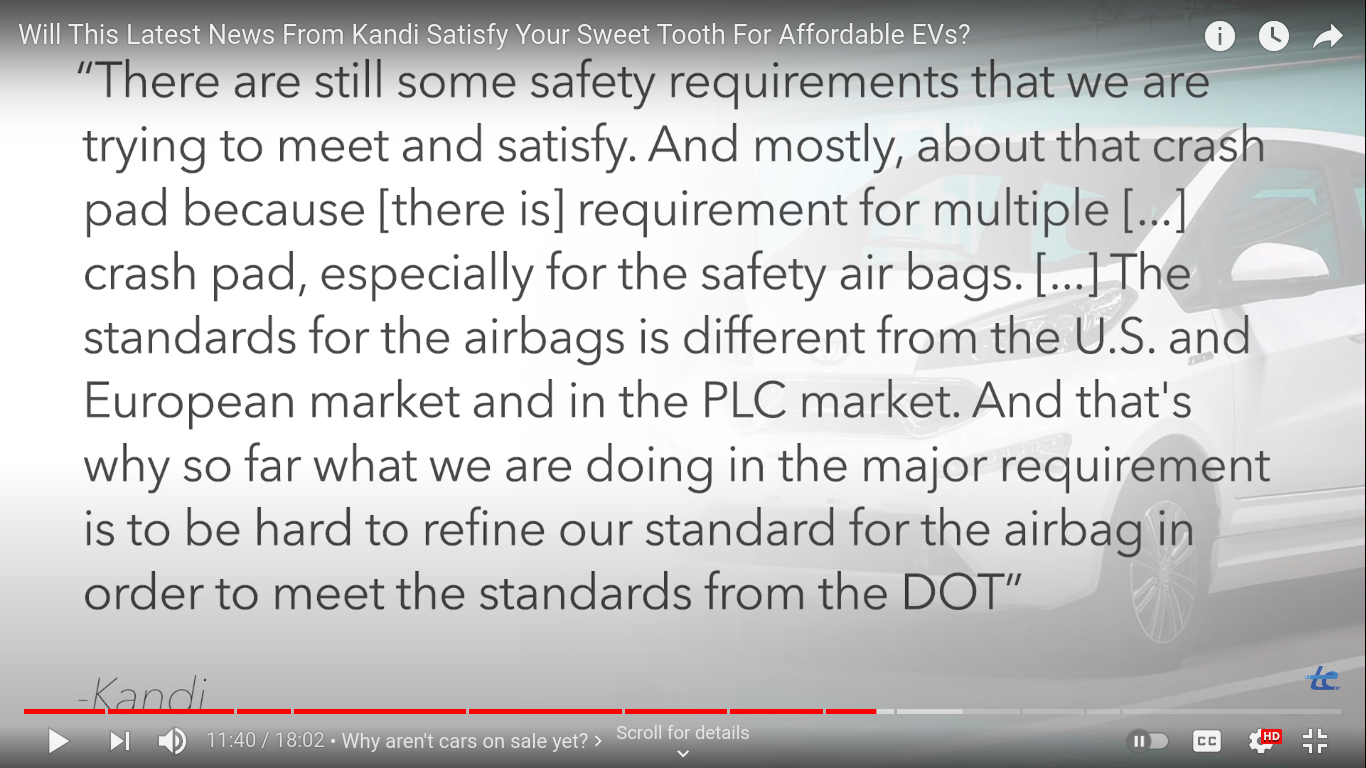 FINALLY, after MONTHS of SILENCE, an update from KANDI:
Sauce:
<-- Watch this video for more insight on the rocky start. They may yet pull it off but it's been a very bumpy ride. ANd the person who took the "refundable" money ($100) for my reservation not only no longer works there but also the company did not bother to forward her emails to another cognizant representative.
This the response I got when attempting to contact her about my "refundable" reservation:
"This is an automatically generated Delivery Status Notification.
Delivery to the following recipients failed permanently:
*
[email protected]
Reason: Permanent Error"
OOPS! This does not give me the warm fuzzies. ...even though it was only $100, that I invested in the reservation.
Here's hoping other people are more fortunate. Until then, I would say, caveat emptor.